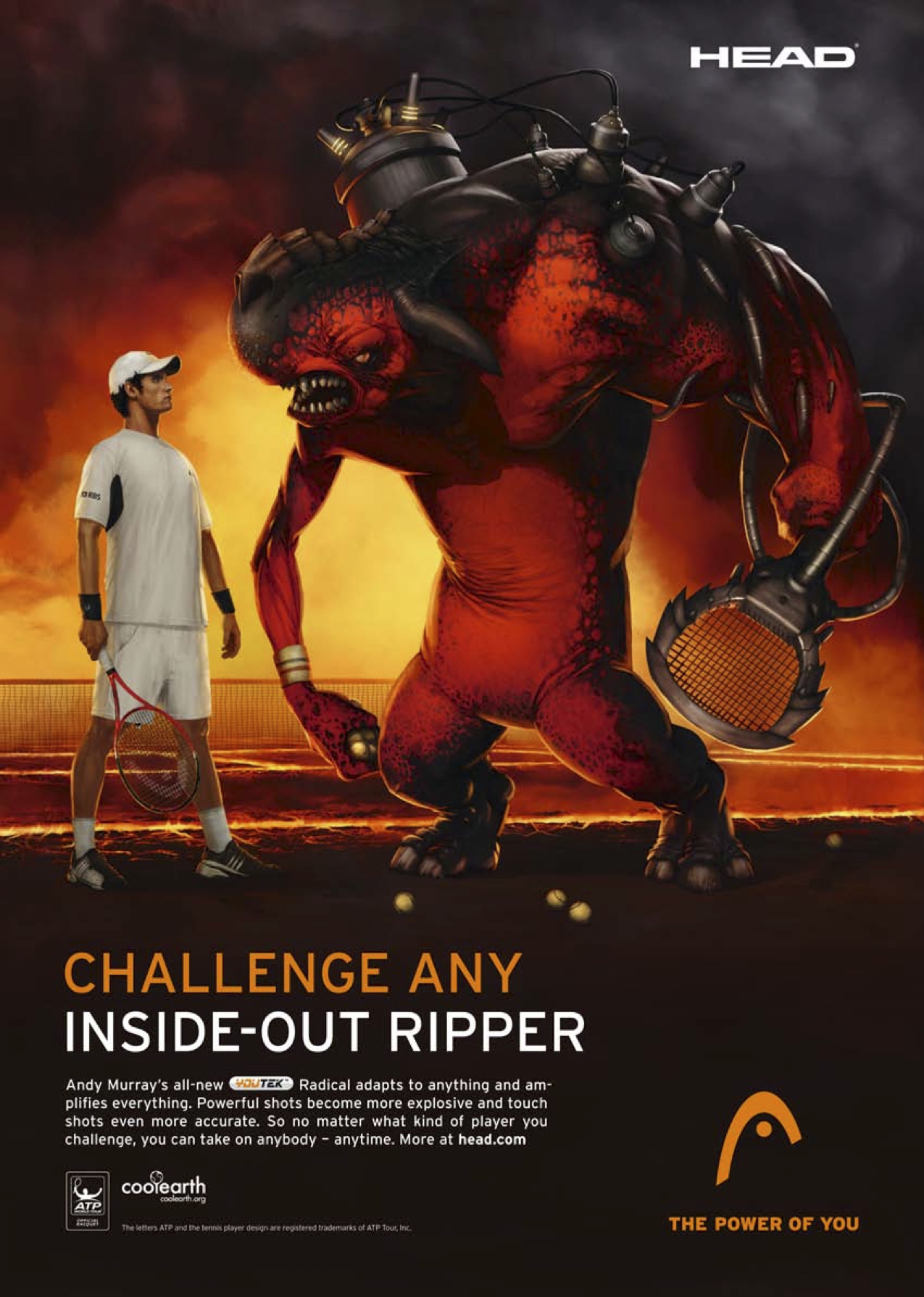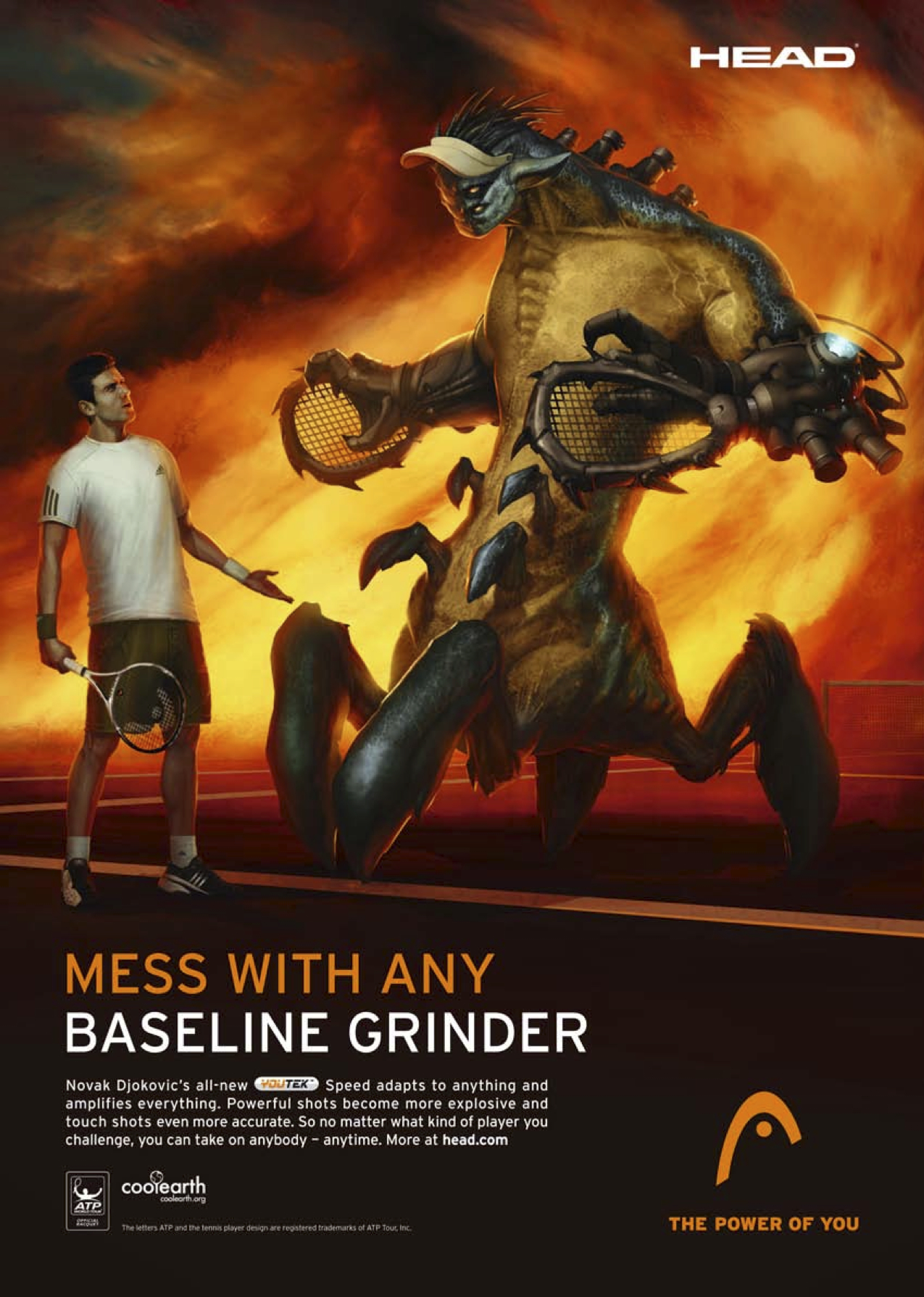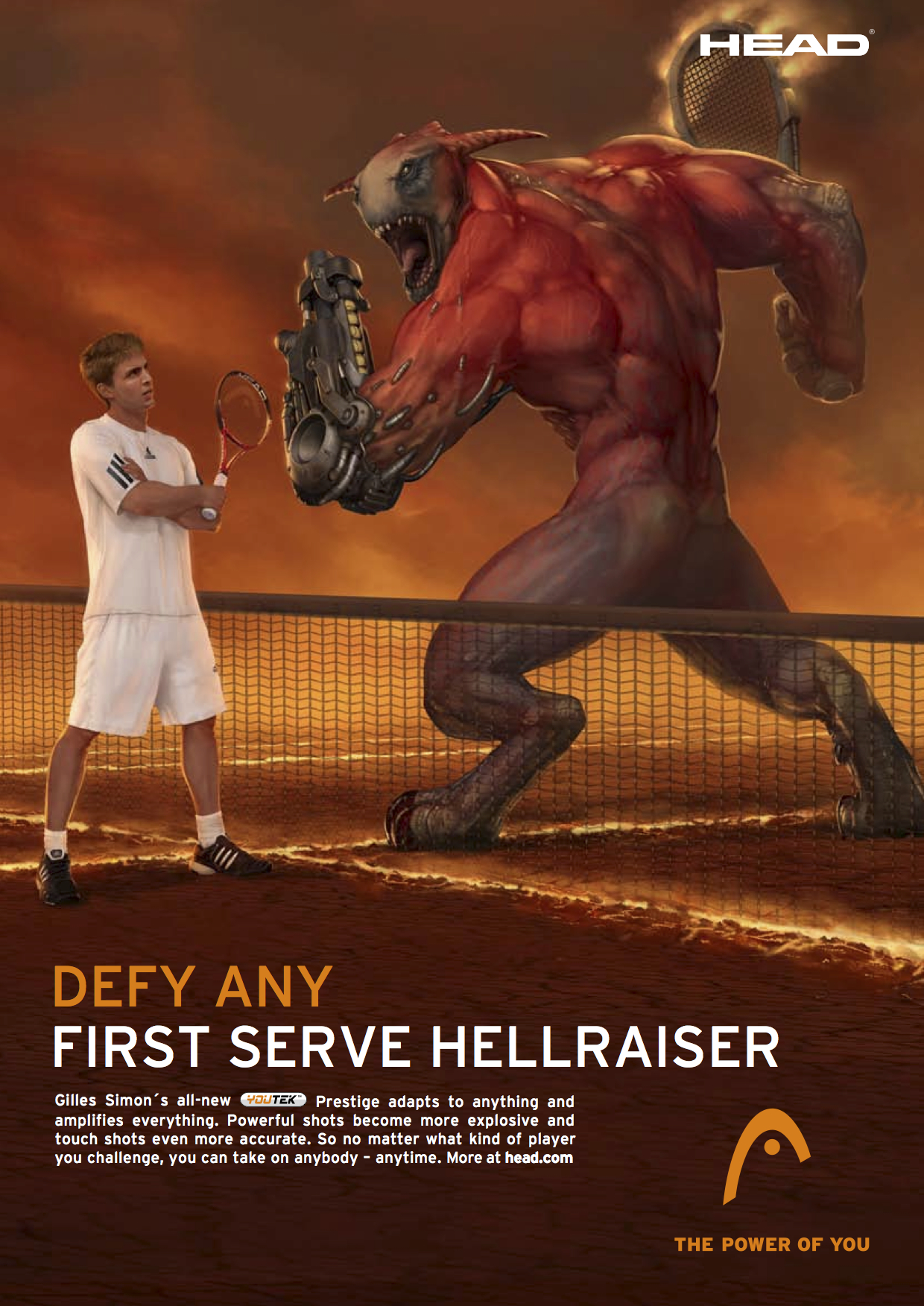 On 05, Apr 2009 | In HEAD | By admin
HEAD PRINT ADS: TAKE ON ANYBODY
The tennis circuit is a little bit like the Marvel or DC universe. There are different kind of opponents with different techniques and abilities.
And every player has his ultimate nemesis. The kind of player who may not be better than you but whose style is like Kryptonite to your game.
But fear not my friend – HEAD just created the ultimate weapon for you. Now you can take on anybody – anytime.